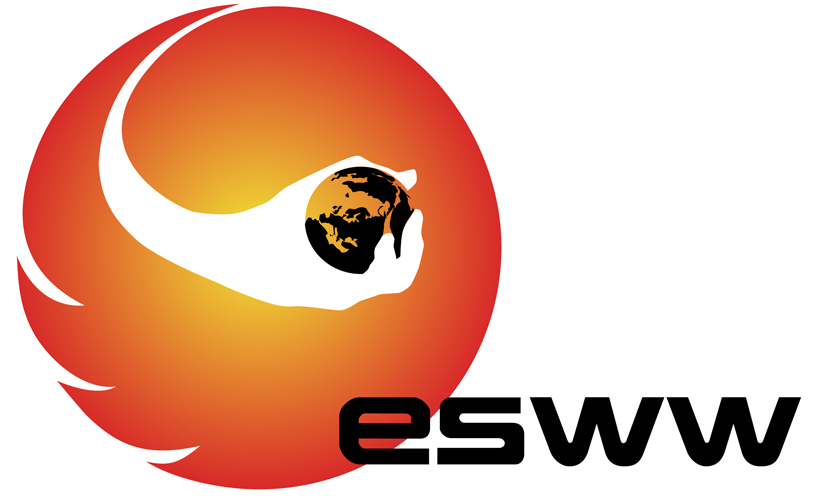 The
9th European Space Weather Week
will take place at the Belgian Royal Academy of Sciences in Brussels, Belgium, from 5-9th November 2012.
This meeting is being jointly organised by the Belgian
Solar-Terrestrial Center of Excellence
(STCE), the
European Space Agency
(ESA), the Space Weather Working Team and the
COST
ES0803 communities. The local organisation is done by the STCE. This event will build on the advances made during previous European Space Weather Weeks and preceding ESA Space Weather Applications Workshops.
Now in its 9th year, the ESWW has grown into the main annual event in the European Space Weather calendar. This year's event will highlight key innovations in space weather research, applications and services. The meeting will also focus on current challenges and actions necessary in moving towards a sustainable European Space Weather infrastructure, able to meet the requirements of a diverse end-user community. The final session of the week will present the final results of the COST Action
ES0803
"
Developing Space Weather Products and Services in Europe
."
The meeting will centre on 7 open sessions addressing a number of topical themes. Furthermore, it is expected that the main sessions will again be complemented by a diverse range of splinter and business meetings covering topical themes.
Sessions
Session 1: European Space Weather Landscape: Current Perspectives and Requirements for the Future
Session 2: Innovations and Key Challenges in Space Weather Science
Session 3a: Solar Variability Effects on Climate
Session 3b: Coupled Space Weather Modelling
Session 4a: Spacecraft Operations and Space Weather
Session 4b: Space Weather in the Solar System
Session 5: COST ES0803 Final Results
Sessions denoted a/b will run in parallel. Each session will be divided into an oral and poster session. Posters will be on show all week and the poster sessions will be spread throughout this time. The oral presentations will cover a range of scientific and application-related themes and will consist of both invited and contributed papers. Service user contributions are welcome and encouraged.
Deadlines
Abstract
submission is now open and will close on
30th June 2012
.
Early bird
registration
deadline is
5th October 2012
.
Special Events
5th November: The ESWW keynote lecture will take place prior to the welcome reception and will again address a topical subject given by a renowned expert in the field.
6th November: A scientific debate will take place following the day's normal sessions.
This year's event will again include a space weather fair, where users and service providers will have the opportunity to interact in an informal working environment.
For more information about these events, please check the conference website for regular updates at
http://stce.be/esww9
.
From: Alexi Glover and Anna Belehaki.